If you were lucky enough to be in  Auckland on this year's Anniversary Day, you would have been treated to fine weather, beautiful sailing conditions and beautiful array of classic yachts taking part in the annual Anniversary Day Regatta.
My mates Bill Falconer and Charles Scoones invited me aboard their classic 1960 Stewart 34 Princess for a 25 mile run around the cans in Auckland's Waitmata Harbour.  It was a long and sunny day on the water but the company and sailing conditions were unbeatable.
After the obligatory mid-morning parade of yachts along the City front, the racing got under way.  The first event of the day was a drag race amongst a fleet of Auckland tug boats, both old and new.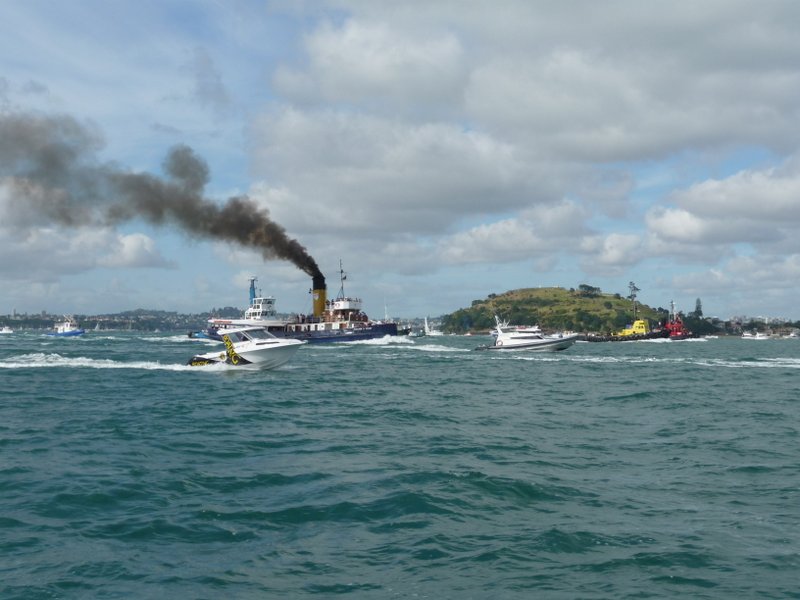 Tugs, old and new, with engines revving on the start line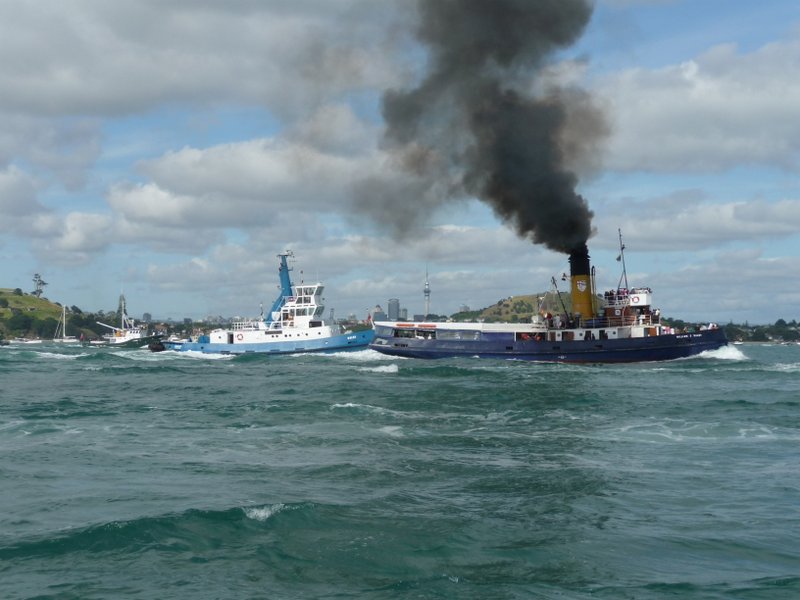 And the senior Daldy smokes into an early lead
Of course there was a huge spectator fleet. . .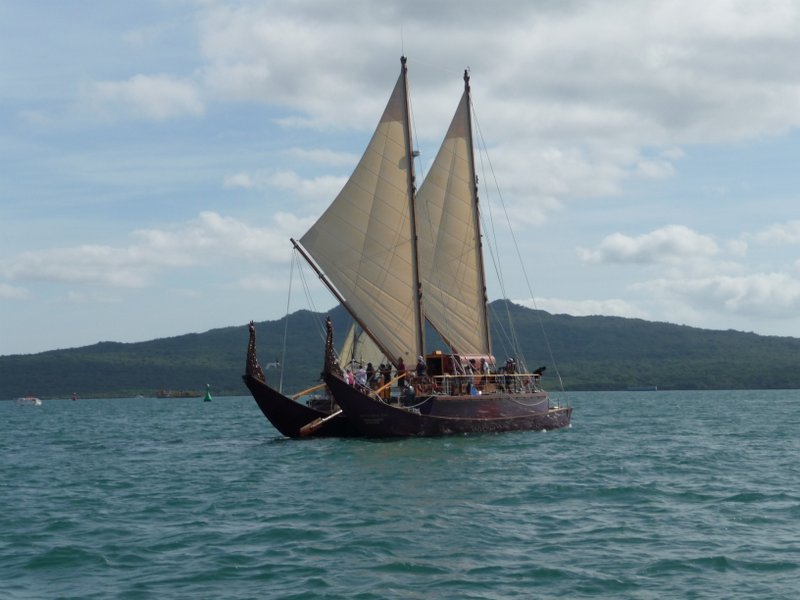 including the Waka Aotearoa One shown here near Rangitoto Island.
Next it was time for the yachts to hit the start line.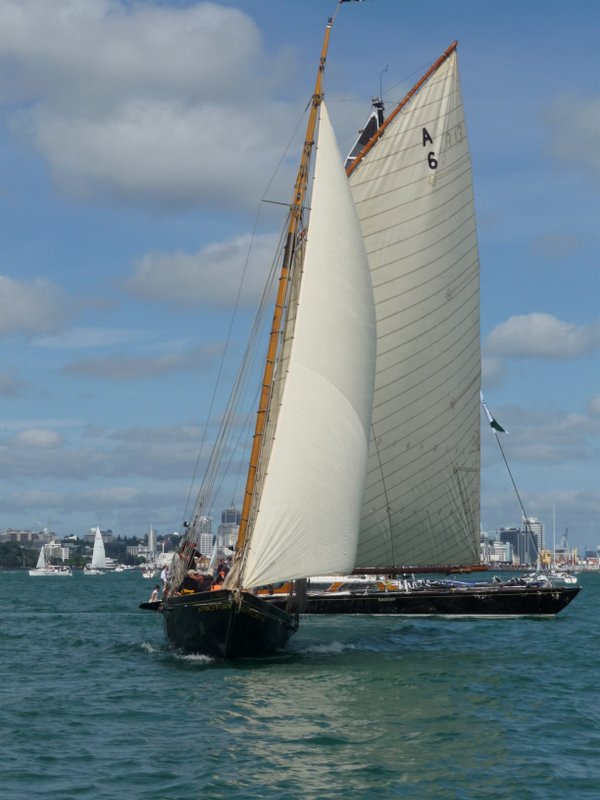 Three of New Zealands iconic classic yachts, mulitple Trans-Pac veteran Ragtime (ex Infidel), the 1894 Robert Logan design Waitangi and the former America's Cup contender NZL 20, all in bristol fashion, during pre-start manouvres.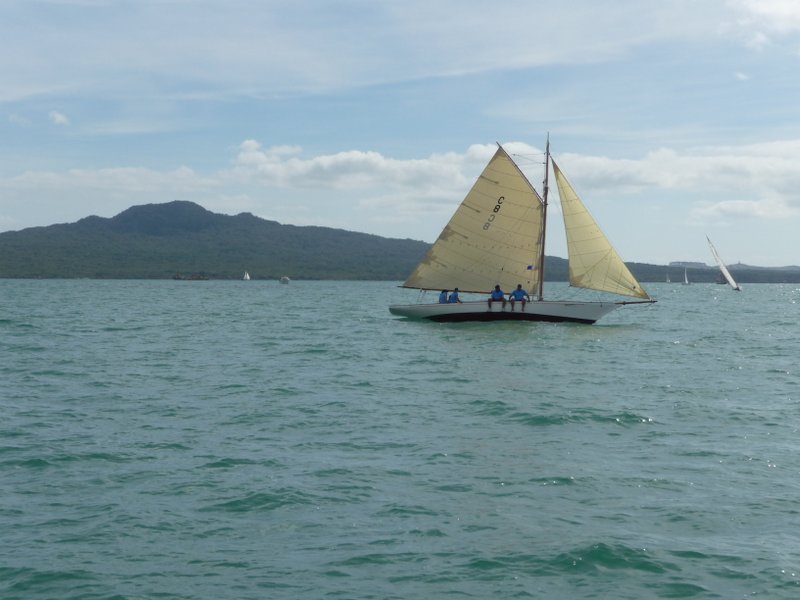 The beautiful C Class Swarbrick gliding through the Rangitoto Channel
Whether you were on the water racing or on shore watching, it was a picture perfect day!