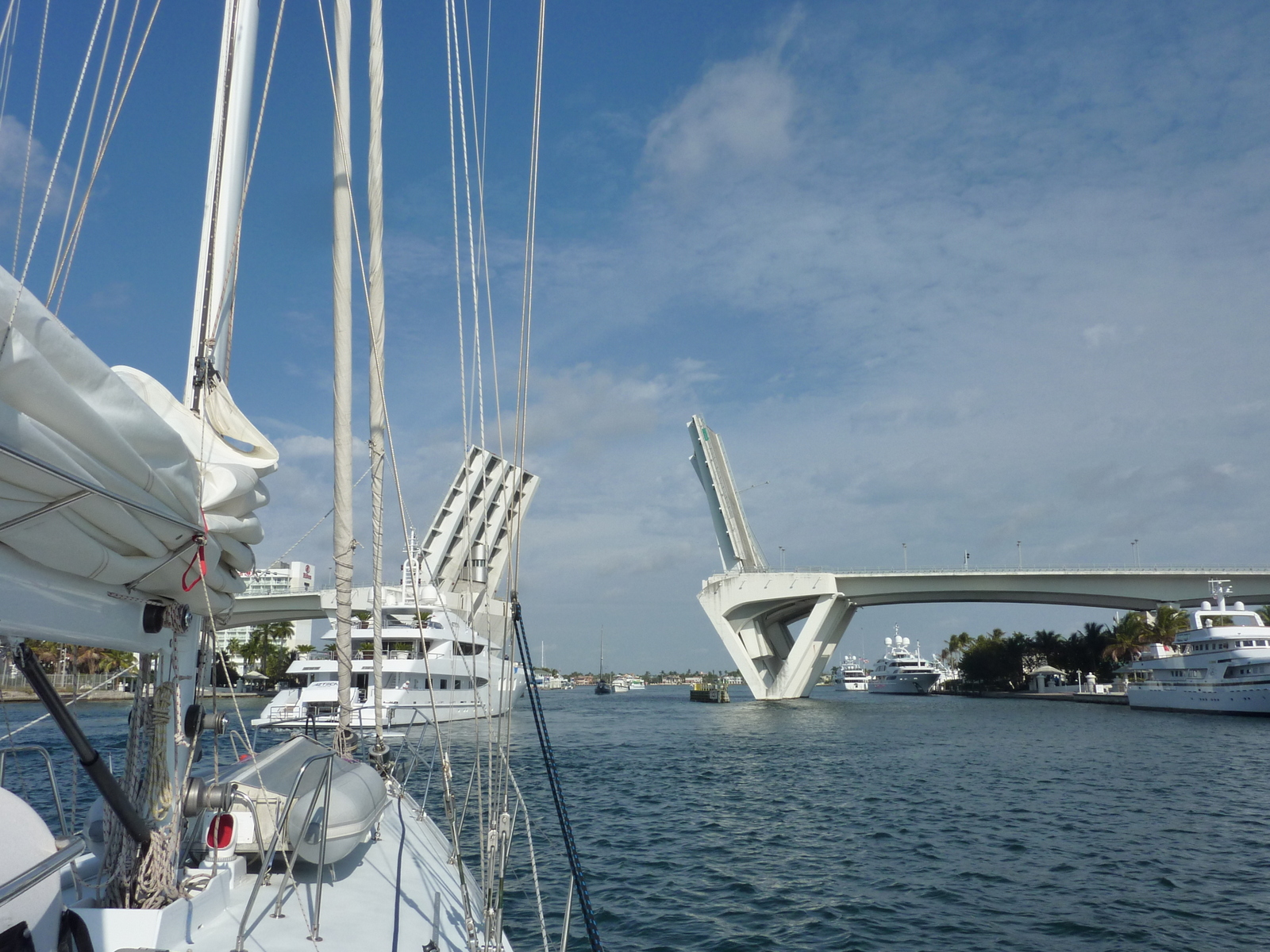 Mooshadow heads through the 17th St. Bridge in Ft. Lauderdale, Florida
At 1030 hours yesterday, Moonshadow passed under the 17th St. Bridge in Ft. Lauderdale closing the loop on the circumnavigation I started here in November of 1994.  Since then I have covered approximately 70,000 nautical miles and visited around 40 countries on our (mostly) westabout course.  The destination has always been the journey and I am happy but sad that this part of the journey has come to an end.
I owe the accomplishment of this acheievement to my best friend and fiancee, Merima "the Admiral", who joined me on this odyssy in Australia in 2005 and herself has logged more than 25,000 nautical miles (more than a circumnavigation).  Without her strength, determination, companionship, skills and hard work, I would never have made it this far.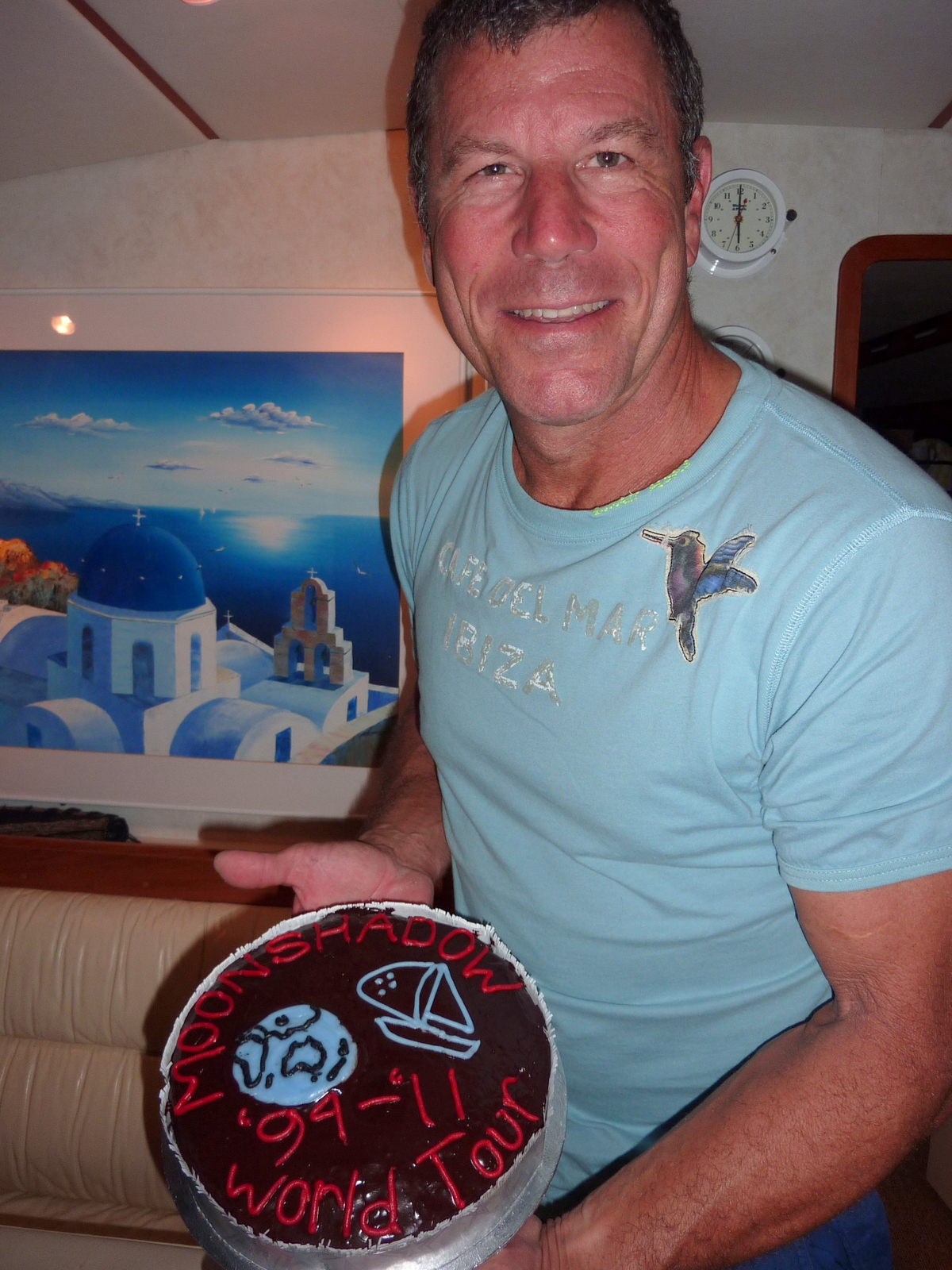 The cake Merima made for our quiet little celebration last evening.
As difficult as it may be after all the miles and memories, we plan to put Moonshadow up for sale.   While we fully intend to continue cruising and racing, our cruising profile will change a bit from the long-distance blue water stuff we've been doing to more localised cruising around New Zealand and perhaps a few other parts of the world that we've really enjoyed over the years.  We hope to find someone who will continue to love and care for and enjoy her as much as we have for the past 16-1/2 years.
We had a rather fast trip up from St. Lucia to the States, so we'll fill you in on that after we put Moonshadow away for the winter and get a bit more time.