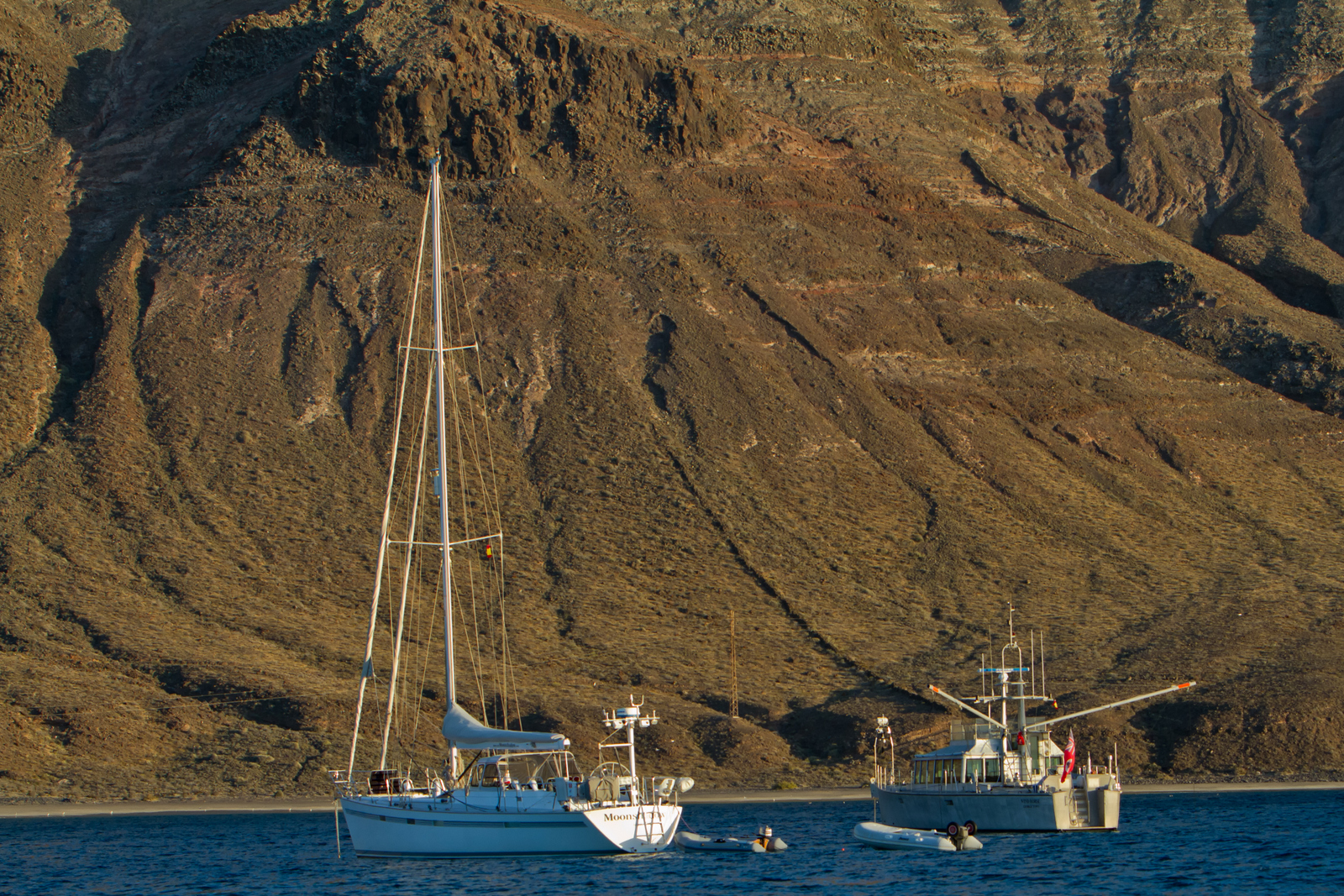 Moonshadow and Windhorse anchored off Isla Lanzarote. Photo courtesy of Steve Dashew
We are presently in the Canary Islands preparing for the ARC Rally which departs Las Palmas, Grand Canary Island on November 21.  A fleet of 250 yachts will set sail across the Atlantic Ocean for St. Lucia in the West Indies.
We caught up with Steve and Linda Dashew aboard their FPB 83 Windhorse last week.  25 years down the track, Steve revisits one of his earliest "ultimate cruising yacht" designs.  Click http://setsail.com/deerfoot-2-62-moonshadow/ for Steve's comments and some beautiful photos.
Moonshadow participated in the inaugural ARC in 1986 shortly after she was delivered to her first owner Mickael Gluck in Finland.  She completed the passage from Grand Canary to Barbados in just under 14 days.  We'll be looking to better that time!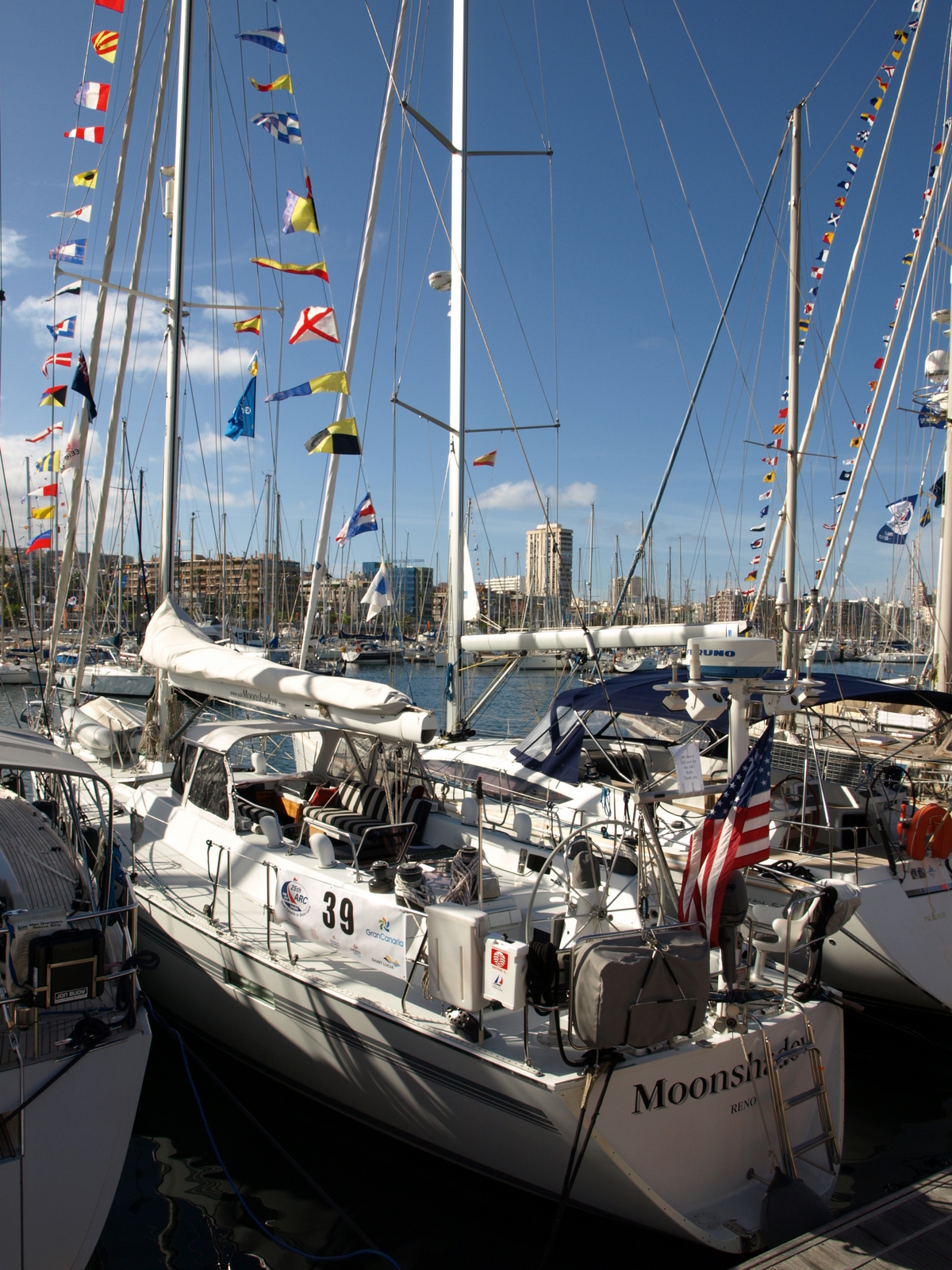 Fully dressed and (almost) ready to go in Las Palmas de Gran Canaria